Save the Kiwi is a recipient of Jobs for Nature funding. Find out more about the projects we're supporting and the mahi they're doing to create more kiwi-safe habitat all over Aotearoa.
Aotearoa used to be home to
Of the kiwi that hatch in the wild,
are killed before they reach adulthood
kiwi are killed every week
If we were to do nothing,
kiwi could be left in the wild in a few generations
The kiwi is a beloved treasure handed down from the past. It's a source of identity and pride, a unique part of Aotearoa. What would we be if the call of this taonga was to fade into distant memory?
Kiwi used to thrive in Aotearoa for millennia and numbered in their millions, their piercing calls filling the inky night. But in just a few hundred years, widespread clearing of forest and introduced predators have seen kiwi numbers crash. Our forests, once loud with bird call, are falling silent. Today, stoats, ferrets, dogs, and other predators pose a great danger to this unique bird.
In areas where there is predator control, the rate of decline is slowing and some populations are even increasing. But much of the forest across Aotearoa remains unmanaged and kiwi remain at significant risk due to predators.
Despite it being an icon that we're internationally recognised for, the kiwi is at very real risk of disappearing from the wild within a few centuries … and many of us have no idea.
Donations over $5 are tax-deductable in Aotearoa. Thank you for supporting kiwi conservation.
Behind the mission to save the kiwi
How we're saving the kiwi

Save the Kiwi works alongside whānau, hapū, iwi, conservation groups, communities, organisations, and the Department of Conservation Te Papa Atawhai to reverse the decline of the national kiwi population and create more kiwi-safe habitat all over Aotearoa. We work to raise awareness of the plight of the kiwi, how important this taonga is to all New Zealanders' identities, and what people can do to help.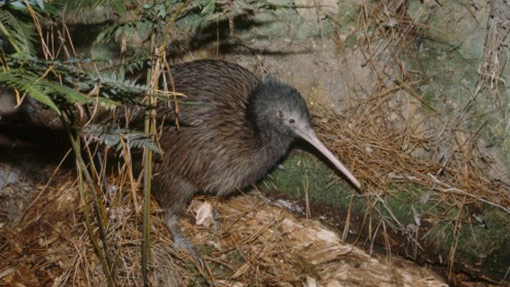 Learn about kiwi: Te manu huna a Tāne
The kiwi has become New Zealand's national icon and is instantly recognisable all over the world. But how much do you know about this bird? Not only does it lay an enormous egg and has an unusual bill, it is also vitally important in te ao Māori.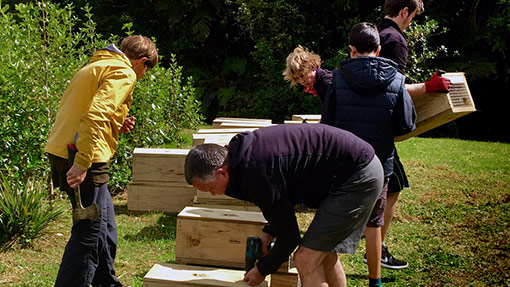 How you can help

The kiwi needs our help – and anyone can join the mission. Whether you want to ensure your dog never meets a kiwi in the wild, find out more about predator control measures you could do in your area, raise money to support the cause, purchase products that will help us do more of what we do, or donate your time or money to the mission, there's something for everyone.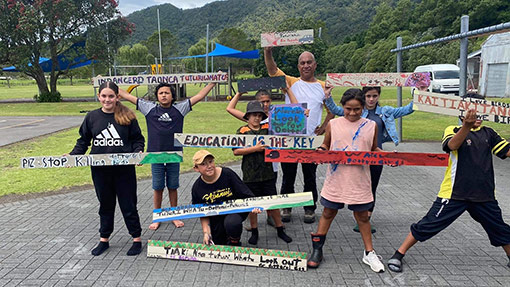 Whānau, hapū, iwi & kiwi
Kaitiakitanga is integral to the spiritual, cultural, and social life of tangata whenua. Save the Kiwi is committed to supporting mana whenua leadership in kiwi and wider te taiao efforts. Strong relationships with mana whenua directly contribute to the strategic direction of our kaupapa and our organisation as a whole.
Learn more about our latest mahi
"When people start to understand each other's projects and become part of something bigger at a...
read more
Meet our sponsorship whānau
These awesome organisations have already joined the cause to save the kiwi.
Donations over $5 are tax-deductable in Aotearoa. Thank you for supporting kiwi conservation.