Save the kiwi by shopping for kiwi
Show your support by purchasing products that help us do what we do.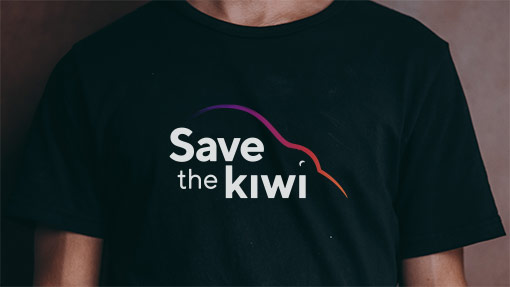 Save the Kiwi Shop
Want to wear our mission on your sleeve? Purchase a limited range of Save the Kiwi gear to show your support.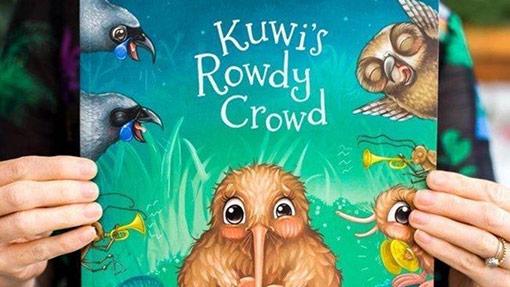 Kuwi the Kiwi books
If you're after a unique birthday or Christmas gift idea that supports kiwi conservation at the same time (10% of sales are donated to Save the Kiwi), Kuwi the Kiwi is a firm favourite with kids and adults alike.
Crombie Lockwood + Honeywrap
Buy a beeswax wrap and help save the kiwi! Our sponsors Crombie Lockwood ran a competition to design a beeswax wrap as a conservation-friendly alternative to plastic wrap. Monique from Rotorua (aged 10) created this stunning design which can now be purchased. All proceeds will be donated to Save the Kiwi, plus producers Honeywrap will donate a further $1 for every wrap sold.
Part Time Rangers
Keen for a cold one that does good for kiwi at the same time? Part Time Rangers produces a range of ready-to-drink alcoholic beverages and donate 10% of profits towards animal conservation initiatives across the globe. Next time you're in your local bottle shop, keep an eye out for the Brown Kiwi, a delicious blend of whisky, ginger, and lime.
Limited edition kiwi print: 'A Kiwi Calling'
For a gift idea that will stand the test of time, this limited edition print called 'A Kiwi Calling' by New Zealand artist Ruby Smythe will look stunning framed on any wall. The artwork captures the moment a kiwi raises its head to call into the night and represents a call for the protection of our national identity and namesake.